Hitomi Iwano
Hitomi Iwano

1979 Born in Tokyo, Japan
2003 Graduated from the Painting Major of Tokyo Zokei University

2014 "Geoje Ocean Art Festival" / Korea
2013 "Folk Art Exhibition" Sabah Art Gallery / Malaysia
2013 "Tokyo International Environment Art Forum" Gallery MI / Tokyo
2010 "Contemporary Art from Japan" Luna Kulturhus / Sweden

Solo exhibition : 2002-2014
Key gallery / Tokyo Art Factory / LAP IN ET HALOT / Miyashin gallery / Ono gallery / Ono gallery II / YOSHIDATE HOUSE / butterfly /
crocs Aoyama / Haneda airport, ANA north lounge / Gallery Mona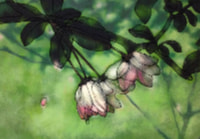 flowing moments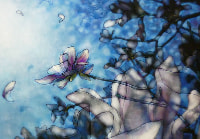 flowing moments
flowing moments

Kaori Sugai
Kaori Sugai

1986 Born and live in Tokyo. 2007-2010 University for the Creative Arts, BA Fine Art.UK
My work of representation is abstract images and half-forgotten memories of cityscapes and landscapes, which reinsert me in the place where I had been located in passing.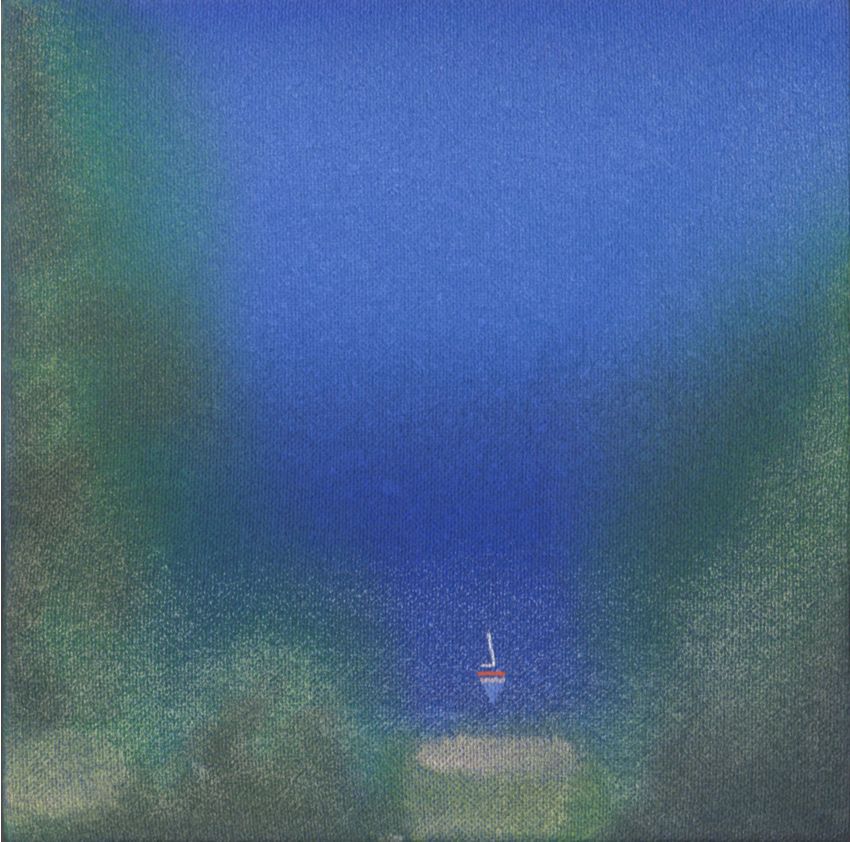 Ytterjärna, Kulturhus

Sonoko Mitsui
Sonoko Mitsui
http://sonokomitsui.nomaki.jp/
1992 Nagoya University of Arts

2016 Solo exhibition, A.G. Gallery, Aichi, Japan
2015 Returning and Sail-setting"Fujian Wanqi Art Center, China
2014 The Nomura foundation latter half of 2014 grant receipt
2013 Solo exhibition, Kyokushou Museum, Gifu, Japan
2012 「Billboard Painters Exhibition」Galleri NB, Viborg, Denmark
2011 The 26th HOLBEIN Scholarship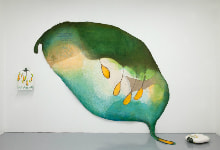 overflow

Shogo Miyasaka
Shogo Miyasaka
1968 Born in Hokkaido, Japan
1993 Graduated from Tama Art University,Textile Design

Exhibitions
2017 "Wood in the night -into deep self- " Gallery Mona / Tokyo, Japan
2017 "11th 100 artists exhibition" Ouchi Gallery / NewYork, USA
2016 "JAPAN PAPER ART" Edsvik Konsthall/ Sweden
2015 "ART POINT Selection 1" GALLERY ART POINT/ Tokyo, Japan
2015 "Textile art miniature 3" Gallery5610/Tokyo
    21st Century Museum of Contemporary Art in Kanazawa/Ishikawa
2014 Solo Exhibition Ouchi Gallery/ NewYork, USA
2014 "Contemporary Art from JAPAN part II" Saltskog Gård/ Sweden
2013 Solo Exhibition LIN/ Tokyo, Japan
2013 "Contemporary Fiber Art II" KANEKO ART TOKYO/ Tokyo, Japan
2012 "Art Wave Exhibition vol.2" RECTO VERSO GALLERY/ Tokyo,Japan
2012 "6th 100 artists exhibition in Italy" Sala dei Templari/ Italy

Award
2010 The Grand Prize "Contemporary Textile Competition 2010"
2004 TDK DESIGN Prize "Free Art Free"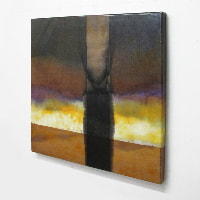 horizon2012-006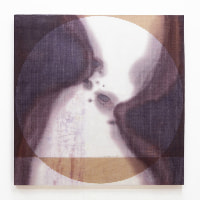 atmosphere2013-003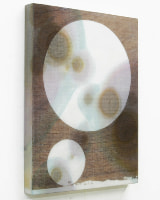 atmosphere2013-010

Shizuko Ono
Shizuko Ono
http://www.againc.co.jp/oono.html
Born in a family of artists. Studied literature.Commendable Prize at the 12th Ueno Royal Museum. Paricipated in"The Year of Japan in Germany", "Japan meets Linnaeus" in Uppsala, "Contemtemporary Art from Japan" in Sodertalje Sweden、 "Wonderful World," Alkmaar , Netherland.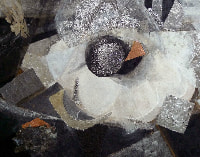 Melody from Univers

Taeko Ukon
Taeko Ukon

2013 Artists in residence, Hisa Layer, Kranj, Slovenia
2012 Contemporary Art from Sweden, Yokohama Red
Brick Warehouse, Yokohama, Japan
2011 Cultural exchange week-Slovenia and J apan in
Stockholm, Stockholm, Sweden
2010 Contemporary Art from Japan, Luna Art Hall,
Sodertalje, Sweden

Public Collection: Hisa Layer, Kranj, Slovenia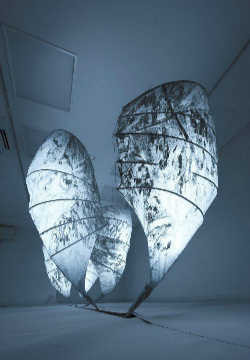 The Shore of Vision The People hanging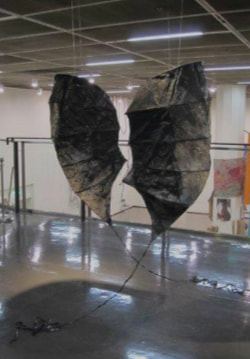 The Shore of Vision The People hanging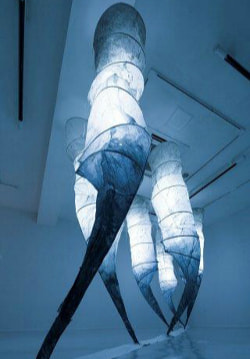 The Shore of Vision The People who flicker

Toshiko Watanabe
Toshiko Watanabe

Using Japanese paper, Indian ink, Japanese paints and sometimes silver paper, the artist creates her works outside. Accidental forms which come from the movements of her creation is important for her works.

Main Exhibitions
2014 'Sorrow and Hope' Two Person's Show with Kerstin Svanberg
   (Gallery Hinoki plus, Kyobashi, Tokyo)
2013 Artists in Residence(Hisa Layer, Kranj, Slovenia)
2012 'Global Marks' Two Person's Show with Liza Papi
   (Western Wyoming Community College, Wyoming, U.S.A.)
2010 'Contemporary Art from Japan'
   (Luna Kulturhus, Sodertalje, Sweden)
   Solo Show (Tea cottage at Tokyo National Museum, Ueno, Tokyo)


"Message from Faraway" 2010,at a Tea Cottage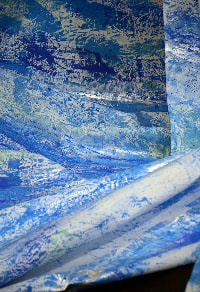 Installation for "Sorrow and Hope" 2014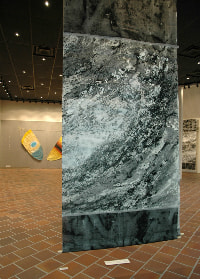 "Everlasting Current" 2012